How can you protect one of your most important financial investments and assets?
Have a home owner's insurance policy with the right amount of protection.
Whether you own your house or rent your home, live in an apartment or condominium, or a mobile home, we can help!! We will carefully evaluate your needs when it comes to this all important coverage and make sure you and your personal belongings are protected if disaster strikes. Having proper insurance will make all the difference when it comes to that unexpected issue. Together we can find a great packaged deal to protect your auto/s and home and make sure you get the best price with a bundled deal.
Call us today with any questions you may have in regards to insuring your home or to request your quote today!!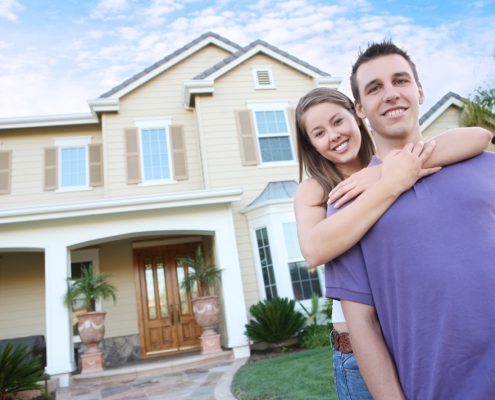 Homeowners Insurance
Do you own a home and belongings inside that, if they were to disappear from your life, you would suffer? Most can answer yes to that question. It's important to protect yourself, and your family, from such a loss. Although insurance can never replace what you may lose, it can help to restore your position financially. A homeowner's policy bundles different insurance coverage's to provide a broad range of personal property, dwelling, and liability protection for homeowners and renters. It is called a package policy because it covers both losses to your own property and damage done to others. Contact us today and we will fit you with the right policy.
COVERAGE TIPS:
We recommend that you carry at least an HO-3 form in order to provide all peril coverage for your home and other structures. Anything below an HO-3, such as an HO-1, will only provide you with coverage for a limited number of stated perils.
You have two options when writing a homeowner policy. You can either write it based on actual cash value or replacement cost. Actual cash value will only pay you the cost to replace the home today minus any depreciation it may have experienced over the years. Replacement cost, however, will reimburse you for the actual amount it will cost you to rebuild/replace the part of the home that has been damaged. We strongly recommend that you purchase a policy with replacement cost.
Owning a home and property increases your chance of being held liable for another's loss. The minimum liability protection that we suggest, to safeguard against such a loss, is at least $300,000.
Request a
Free Quote
Online Today!
Renters Insurance
With renters insurance, you will be able to replace what is damaged or stolen.
Renters insurance covers your possessions against losses from fire or smoke, lightning, vandalism, theft, explosion, windstorm, and water damage from plumbing.
However, renters insurance does not cover floods, earthquakes or routine wear and tear. You can, however, buy separate policies for flood and earthquake damage.
If you are forced out of your home because of a disaster your additional living expenses will be covered.
Renters insurance pays the reasonable additional costs of temporarily living away from your home if you can't live in it due to a fire, severe storm or other insured disaster. It covers hotel bills, temporary rentals, restaurant meals and other living expenses incurred while your home is being rebuilt. Coverage for additional living expenses differs from company to company.
Renters insurance also covers your responsibility to other people injured at your home or elsewhere by you, a family member or your pet and pays legal defense costs if you are taken to court.
Decide How Much Insurance You Need.
Add up the cost of everything you would want to replace if it were damaged or stolen. This could also serve as the basis for an inventory that will make filing a claim easier. For an inventory, also record model numbers, dates and places of purchase. Take photographs or make a video of these items and place a copy of the inventory in safe place away form your home.
If you rent an apartment or house you need insurance to protect your belongings. While your landlord might have insurance, it only protects the building. Your belongings are not covered under those policies.